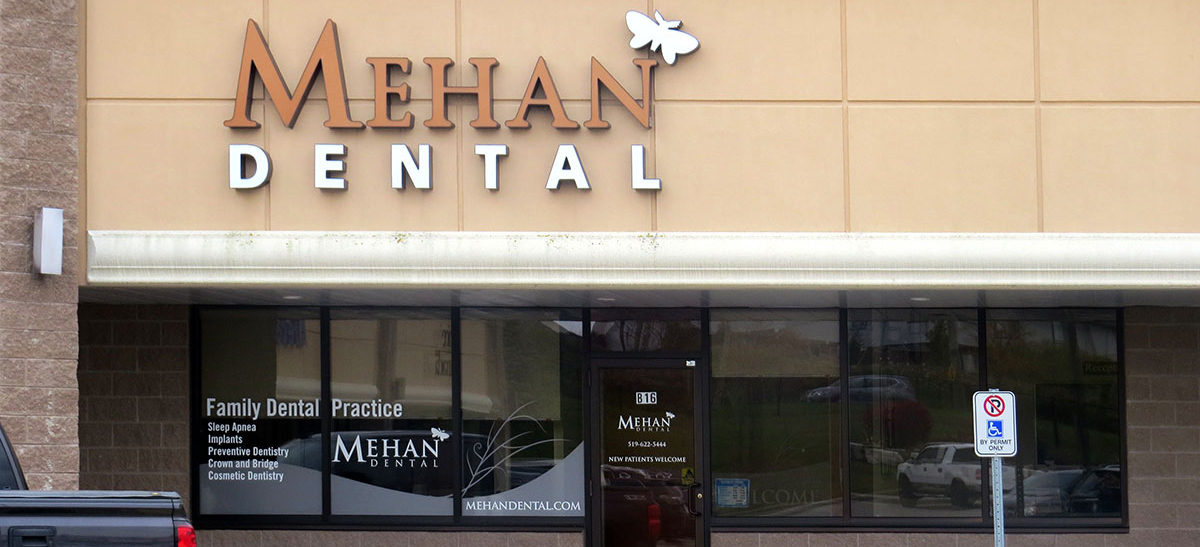 General dentist | dr. promila mehan | about us
Optimize your whole health, or receive life-changing outcomes from resolved dental issues!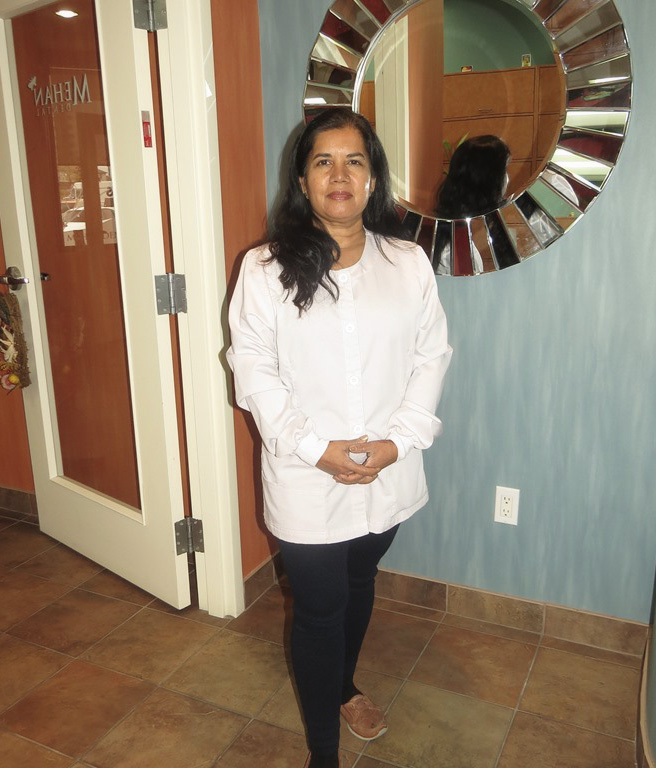 Dr. Promila Mehan is a dentist in Cambridge and she has been helping to transform patients'oral health for over 30 years.
Offering a full-service family dental practice, Dr. Mehan has been successfully treating snoring and sleep apnea with oral appliance therapy since 2007. Whether a new or long-established patient, count on thorough education about your procedures and preventative care, so you can make informed choices.
In 1988, Dr. Mehan graduated from the University of Toronto, and belongs to the Ontario Dental Association, Academy of General Dentistry, and the Canadian Academy of Clinical Sleep Disorders. In March 2015, Dr. Mehan also received her Academic Certificate from the Academy of Clinical Sleep Disorders Discipline.
Some of her hobbies include Tennis, Golf, Running, Reading, Traveling, Birding and Cooking while being involved in the community and supporting The Bridges, Haven House.
Mehan Dental is conveniently located in the Canamera Medical Centre
near the Cambridge Centre Mall at 350 Conestoga Blvd., Unit B16
519-622-5444, smile@mehandental.com.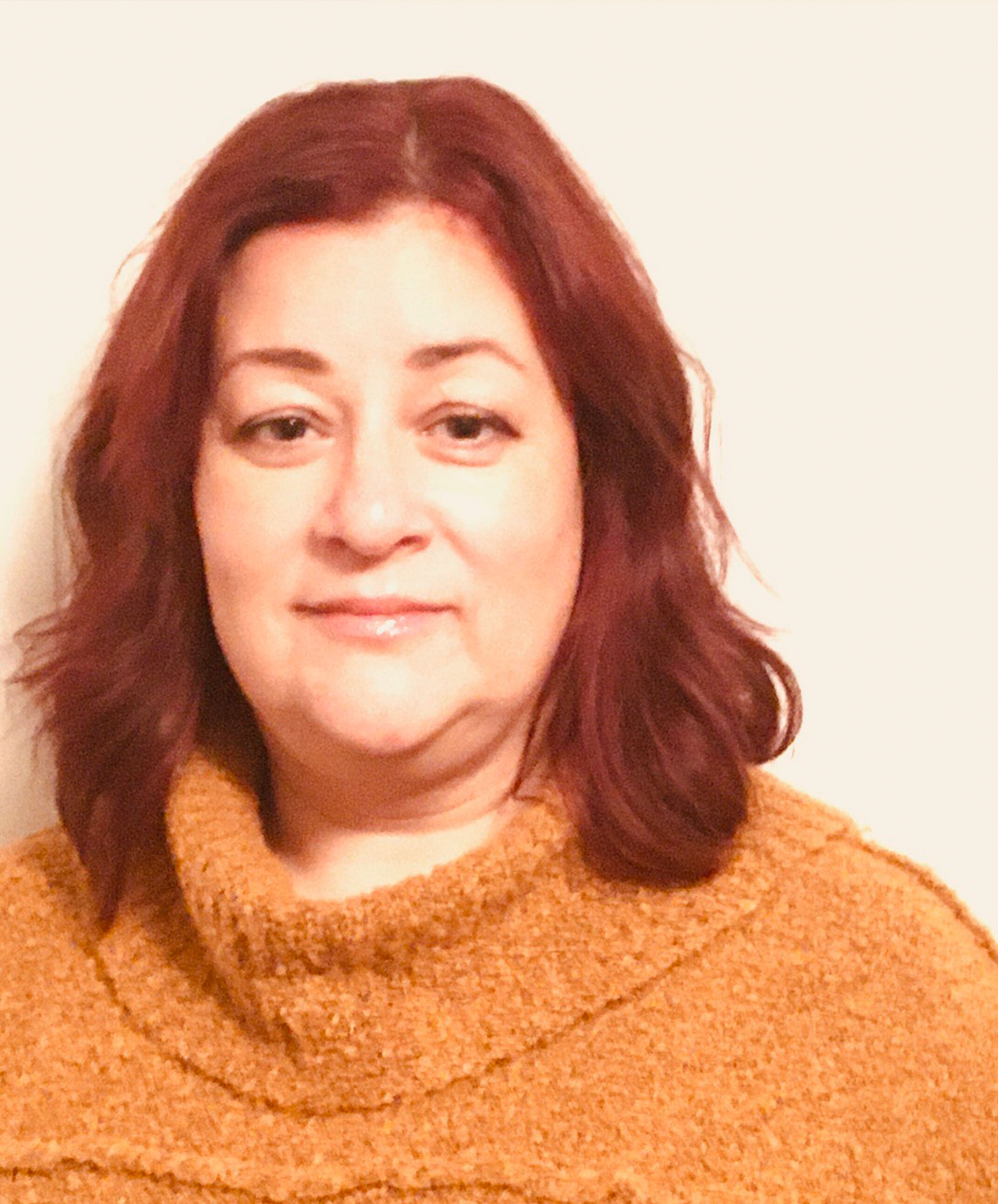 Lynn Duarte
Dental Assistant
I am a certified Dental Assistant who obtained her diploma with honours from Ontario Business College in Kitchener. Prior to becoming a dental assistant I attended the University of Guelph for 2yrs in the Bachelor of Science program. I have worked along side Dr. Mehan for 22 years and thoroughly enjoy seeing patient's smiles transformed. It is truly a rewarding occupation.
I was born and raised in Cambridge. My parents immigrated from the Azores 50 yrs ago. I am also fluent in Portuguese.
In my spare time I enjoy crosswords,reading,working out with the buff mom boot camp and spending time with family and friends.
  New Patients Welcome 
 Yes! We accept new patients of all ages and will do our best to provide same day dentistry whenever our schedule permits. Our sincerest thanks to all of our patients for referring their family and friends to our practice.
SERVICES
Our services include restorations, preventive General dentistry Cambridge, bonding and veneers, cosmetic dentistry, dental implants, digital x-rays, tooth whitening, crowns and bridges, emergency dental care, dentures and the treatment of sleep disorders, tooth grinding and TMJ problems with oral appliances.
DENTAL FEES
We use the current Ontario Dental Association Fee Guide. We do accept assignment. Instead, we offer a variety of payment options: cash, VISA, Interac, Mastercard, cheque. Payment is due at the end of each appointment If you need help understanding your insurance coverage, please bring your information pamphlets with you on your first visit – we'll do our best to help!
SLEEP APNEA
Obstructive sleep apnea is a serious, potentially life threatening sleep disorder. We have been treating snoring and sleep disorders with mouth appliances since 2007…
APPOINTMENT TIMES
We know your time is valuable and we reserve specific appointment times for you. Please allow 24 hours notice if you need to change your appointment time to avoid late cancellation and no show fees.
WE LOOK FORWARD TO BEING A PART OF YOUR JOURNEY TO OPTIMAL HEALTH!